Posted on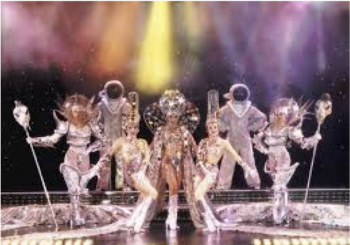 January 28 – A Look Back in Time – Donn Arden's "Hello Hollywood, Hello!"
Download/Print Registration Flyer
Join NWHP at Bruka Theater as we lunch and visit with former "Hello Hollywood, Hello!" cast members who danced and sang in this fabulous stage show, brought to Reno 1978 at the MGM Grand Hotel (now the Grand Sierra Resort). This is the production that gave Reno world-wide exposure for having the largest physical stage and show cast in the world.
Whether you actually saw the show or have just read or heard about it, the new MGM Grand Hotel and the stage show it premiered are generally accepted as a historical milepost that changed Reno forever. You will be entertained by former "Hello Hollywood, Hello!" performers who will give you the "inside scoop."
This is a part of Reno's history that you won't want to miss. A delicious box lunch and beverage will be provided, as well as a complimentary glass of wine.
Bruka Theater is located at 99 North Virginia St. (corner of 1st St. and Virginia St.). Parking can be found nearby at the Reno City Garage (former CalNeva Garage) and City Parking lot adjacent to the Washoe County Courthouse. A handicapped drop off is located on the 1st Street entrance.
$40 for NWHP members
$45 for non-members
$20 for persons under age 16
Download/Print Registration Flyer
For further information contact:
Patti Bernard – (775) 826-3612
Send check to:
NWHP
770 Smithridge Drive, Suite 300
Reno, NV 89502
*Reservations must be made by January 21st