Posted on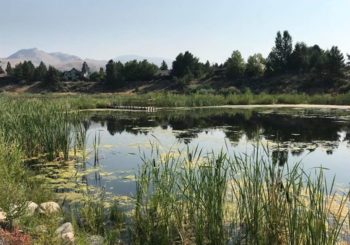 Saturday, June 26, 2021
Time: 10:00am – 11:30am
Meet in the Crystal Peak Parking Lot
The Park can be reached either by 551 Crystal Peak Road or by West 3rd Street in Verdi.
The Verdi Crystal Peak Park is one of the later parks added to the Washoe County Parks and Open Space system. Join us for this 0.6 mile guided trail hike that explores the area used by the Verdi Lumber Company from the 1860s through the 1920s. In 1938 this area was home to the Verdi Glen Resort, of which remains can be seen on the trail. It's a wonderful easy walk through a meadow, meanders along a pond and the Truckee River, and passes the remains of several interesting structures left from those businesses. In addition to the flora and fauna we will see, you will learn a bit of history. In addition to the Verdi Lumber Company and the Verdi Glen Resort, you will also learn about Florence Marsh, who played an important part in the 1993 acquisition of the land by Washoe County.