Posted on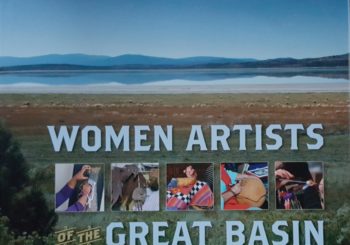 Reno Buddhist Center, 820 Plumas Street, Reno from 11:30am – 2:00pm
Light refreshments will be served. $10 donation requested.
For several years, NWHP member Mary Lee Fulkerson, inspired in part by NWHP's belief in women's stories, traveled 4,000 miles, interviewing women artists of all ages and backgrounds, culminating in the full color book, Women Artists of the Great Basin. The book, with photography by Susan Mantle, features art that reflects their stories of setbacks, inspiration, and grit. Mary Lee is donating 20% of sales to NWHP.
In addition, we are excited to offer several working artists demonstrating their skills. Their wares, along with the books, will be for sale, so the event will be a wonderful opportunity to purchase Christmas gifts.