Posted on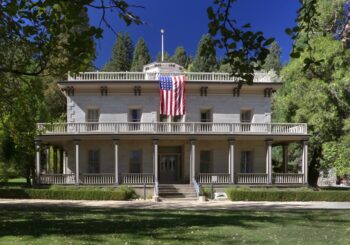 When: May 21, 2021 at 7:00 pm
Where: Bowers Mansion,
4005 Bowers Mansion Road, New Washoe City, Nevada
Cost: Donations are appreciated
RSVP: NevWHP@gmail.com
Bowers Mansion is celebrating its 75th year of being one of Washoe County's most beloved parks in 2021. NWHP will join in the celebration Friday, May 21st at 7pm as a "Programs on the Porch" with our production of a reenactment of the purchase of the Bowers Mansion park site in Washoe Valley.
Northern Nevada residents can't remember a Washoe Valley without a Bowers Mansion lodged in between Carson and Reno. Many of us had our end-of-the-year school swimming picnics there as kids, went to or participated in marriages and engagements there, or just picnicked, hiked and swam there.
Yet this park almost slipped from a favorite picnic area to a private venue. We have a group of ladies from the mid-1940s with the forethought to fight to preserve it for Nevada residents forever to thank. And, in their fundraising project the group involved citizens of many other Nevada towns to contribute towards this momentous achievement.