Posted on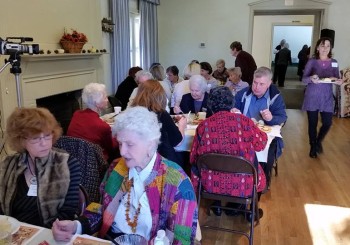 WHERE: Rancho San Rafael Ranch House
1595 N. Sierra, Reno, NV
WHEN: Saturday, November 14, 2015
TIME: 11:00 am to 3:00 pm
COST: $35.00 (NWHP member discount $5)
For further information contact Patti Bernard 826-3612
Nevada Women's History Project presents Mary S. Doten – A Woman of Many Letters, Her Life and Writings Luncheon – Saturday, November 14, 2015
Lynn Bremer, foremost biographer for Mary S. Doten (1845-1914) will educate and entertain you with her informative talk about Mary, who was important in Reno's early history, and whose impact upon numerous generations of Renoites was far reaching.
In addition to her teaching career, Mary became a school administrator and early State Board of Education member; active in the women's suffrage struggle and in many of Reno's most influential organizations; had an elementary school named after her and was an accomplished author whose articles appeared in many western periodicals.
Bring your daughters, mothers, spouses and friends. Sit in the ambiance of the historic Rancho San Rafael ranch house. Partake in a delicious home cooked lunch of soups, salads and desserts. Proceeds of this event help fund the work of the Nevada Women's History Project.