Posted on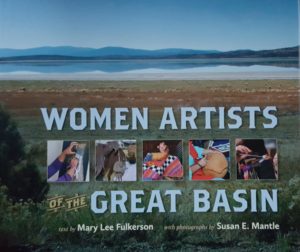 At the Nevada Women's History Project we are dedicated to uncovering the amazing stories and rich traditions that early Nevada women left behind. Perhaps these rich traditions are most evident in the beautiful artistry that native Nevada women have cultivated for hundreds, or even thousands of years. In her book, Weavers of Tradition and Beauty, Mary Lee Fulkerson captures detailed descriptions of different weaving processes and their significance in the history and daily life of native Nevadans.
In her years of research, Fulkerson, an NWHP member, has interviewed and studied many talented weavers, who seek to pass their traditions on to the next generation of Nevadans. Much of this artistry relied heavily on the Nevada landscape itself, both for inspiration and materials. Betty Rogers, a Northern Paiute weaver, crafted her baskets almost entirely from horsehair, even using horsehair to do stitching. Another Nevada weaver, Evelyn Pete created a variety of baskets including water carriers that were sealed using pinion pine pitch. Evelyn lived on a Shoshone reservation in Nye County, where she collected materials and wove amazing baskets.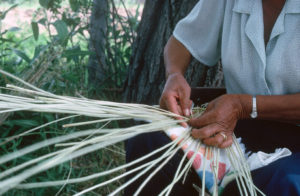 These and many other Nevada weavers are featured in Fulkerson's first book, Weavers of Tradition and Beauty. But in order to capture a broader context and a fuller picture of Nevada Women's history in the arts, Fulkerson recently released a new book, Women Artists of the Great Basin. This new book offers a unique look at the wide variety of artistry created by Nevada women, and offers a glimpse into the amazing arts culture they helped to shape in the Great Basin region.
In honor of her recent book release, Mary Lee Fulkerson will be signing copies of Women Artists of the Great Basin at an upcoming event. The event will also feature a local Nevada arts sale, the perfect place to do some holiday shopping.
What: Book Signing and Christmas Art Sale
Where: 820 Plumas St Reno, NV (Reno Buddhist Center)
When: Saturday, Dec. 9th 11:30 am- 2:00 pm
Cost: Admission is free, but a $10 dollar donation would be appreciated