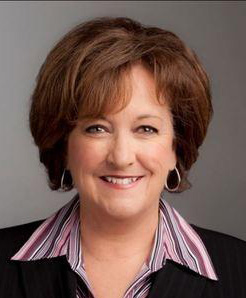 DEBBIE SMITH

The information below has been compiled from a variety of sources. If the reader has access to information that can be documented and that will correct or add to this woman's biographical information, please contact the Nevada Women's History Project.
At A Glance:
Born: January 14, 1956, Tucson, Pima County, Arizona, USA
Died: February 21, 2016, Sparks, Washoe County, Nevada, USA
Maiden Name: Deborah June Bilbrey
Race/Nationality/Ethnic Background: Caucasian
Married: Gregory Eugene Smith, July 19, 1974
Children: Olivia, Ian and Erin
Primary City and County of Residence and Work:
Sparks (Washoe County)
Major Fields of Work: Benefits Information Representative, Operating Engineers, Nevada State Senator and Assemblywoman and a board member on numerous school and community organizations. (See list below.)
Other Role Identities: Wife, mother, grandmother
Biography
Legislator's achievements spanned education, health and family issues
Deborah June Bilbrey moved to Battle Mountain, Nevada with her parents Coy and Jonny Lester Bilbrey when she was in fourth grade. She graduated Battle Mountain High School in 1974 and married Gregory Eugene Smith, also of Battle Mountain, shortly after. Little did Nevada know the number of contributions this woman would make to our state during her life – a life that was cut short by cancer.
Debbie started her working career at the Battle Mountain Hospital as an x-ray technologist and a physician's receptionist. She then worked for Duval Mining in the human resource office.
She began serving Nevada at the age of 22 when she was elected to Lander County School Board (1978-1980). After moving with her family to Sparks, Nevada in 1981, she continued to support public education as president of the Nevada PTA and a member of the National PTA Board of Directors.
Governors Bob Miller (D) and Kenny Guinn (R) appointed her to chair the Council to Establish Academic Standards where she served eight years and led the state process of developing its first academic standards. She received numerous awards for her efforts including induction into the Public Education Hall of Fame and the Director Award from the Nevada Association of School Boards.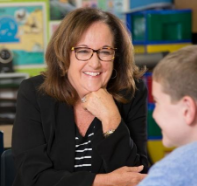 While employed as a benefits information representative by the Operating Engineers for 30 years, she also served children on the board of the Girl Scouts of Sierra Nevada, the Washoe County Education Alliance and on advisory boards for the Northern Nevada's Children's Cancer Foundation and the Nevada After School Alliance. She was also an autism advocate in 2011.
In 2000 Debbie ran for the state legislature as a Democrat and won a tight battle against the Republican candidate. Rising through the ranks, she served on and chaired the Assembly Ways and Means Committee. She also served as Assistant Majority Whip and Speaker Pro Tempore (2000-2002, 204-2011). Then in 2012 Debbie won a seat in the Nevada Senate where she served as Assistant Majority Floor Leader, Chair of the Senate Finance Committee and Assistant Minority Floor Leader (2012-2016).
While in the Nevada Legislature, Debbie sponsored a bill in 2005 for a 2-1-1 telephone line, a one-stop resource for residents needing services. By dialing this number citizens can learn about a variety of resources including medical care, child care, tutoring and energy assistance. Another bill she sponsored was the School Works bill "WC-1" that gave Washoe County School District more access to bond funding to rehabilitate older schools, thus freeing up construction funding for other projects. This idea was expected to be used by other school districts as well. She also sponsored a bill for full-day kindergarten in 2010.
In 2011, Debbie sponsored three important pieces of legislation. One was for men and women to buy raffle tickets for a big game hunting tag, called the Dream Tag. The money raised goes to habitat restoration. A second bill required accountability and performance-based budgeting. The third bill required accountability and transparency for the use of "Star Bonds," a funding mechanism for public/private projects. It also gives taxpayers more information on how the money is used.
In the 2013 legislative session Debbie supported Brianna's Law requiring a DNA sample whenever a person is booked for a felony arrest, o help track down those suspected of sexual assault crimes. Another law that she helped pass required all schools to keep EpiPens in stock to counteract potentially lethal allergic reactions.
Debbie became the first Nevada legislator to serve as an officer on the largest organization for state legislators. She served as President of the National Conference of State Legislatures (NCSL), a nonpartisan organization serving 7,383 lawmakers. She was a graduate of Toll Fellow Council of State Governments, Flemming Fellows, Emerging Political Leaders and Western Legislative Academy programs.
Unfortunately, in 2015 Debbie was diagnosed with a malignant brain tumor. She underwent surgery to remove the tumor at MD Anderson Cancer Clinic in Houston. She returned to Nevada to serve the final six weeks of that year's legislative session and was greeted by standing ovations.
As an example of the show of respect and admiration among her colleagues, Senate Minority Leader Aaron Ford, D-Las Vegas, was overcome with emotion as he welcomed her back. He said, "You're fantastic, irreplaceable. You're strong and you're a survivor." The senators took a break after that emotional scene before they could return to the floor votes.
Debbie Smith died at the age of 60. Among the many statements at her death came one from Governor Brian Sandoval saying that Smith "was an extraordinary public servant whose record of accomplishments and presence in the Nevada Legislature will remain unmatched in the years ahead." He called her a "true Nevadan with a fierce devotion to her constituents and state, particularly to public education and the children of Nevada."
---
On May 12, 2020, Debbie Smith High School was the first high school in Washoe County named for a woman.  The former Proctor Hug High School building became a career and technical academy.
---
Researched by Patti Bernard and written by Victoria Ford Posted August 2018 on www.nevadawomen.org
Honors and Awards
"Reno 150" People Project, one of 150 people who helped build Reno, 2018
Nevada Public Education Foundation, Lifetime Achievement Award, 2017
Nevada Senate Hall of Fame, 2016
Honor Award, American Lung Association in Nevada, 2012
Consumer Advocate of the Year, Nevada Justice Association, 2011
Director Award, Nevada Association of School Boards, 2011
Henry Toll Fellow, 2010
Public Education Hall of Fame, 2009
Elected Official of the Year, Disability Advocates
Public Official of the Year, Nevada Association of Social Workers
Legislator of the Year, School Counselor's Association
Crystal Apple Award, Clark County School District
Flemming Fellow, Class of 2002
Freshman Lawmaker of the Year, Peace Officers Research Association of Nevada 2001
Life Member, National Parent Teacher Association
Mike O'Callahan/United Way Teamwork Award
Sources of Information
Anderson, Barbara. Parents pump up school dollars; to have and have not: Fund-raising widens the gap." Reno Gazette Journal (Reno, Nevada), December 20, 1992, p. 7H: 1.
"Assemblywoman works to increase freeway cleanup." Reno Gazette Journal (Reno, Nevada), September 19, 2006, p. 4A:5.
Clifton, Guy. "Interns become part of process." Reno Gazette Journal, Reno, Nevada, April 27, 2009, p. A1:1.
Clifton, Guy. "Bevy of freshman legislators elected." Reno Gazette Journal (Reno, Nevada), November 3, 2010, p.7A:1.
Crowe, Jennifer. "Education standard measurements in question." Reno Gazette Journal (Reno, Nevada), June 18, 1998, p. D2:2.
Crowe, Jennifer. "Funding worries educators." Reno Gazette Journal (Reno, Nevada), April 25, 1999, p. 6A:4.
Crowe, Jennifer. "Education board ready to fight bill that could dissolve them." Reno Gazette Journal (Reno, Nevada), April 24, 1999, p. 6:1.
Crowe, Jennifer. "Northern Nevada Incumbents Returned to Assembly." Reno Gazette Journal (Reno, Nevada), November 8, 2000, p. 6A:1
Damon, Anjeanette. "Legislative 'core' works in private." Reno Gazette Journal (Reno, Nevada), April 26, 2009, p. 1:1.
Elliott, Mendy. "Nomination Form, Salute to Women of Achievement." Nevada Women's Fund. February 29, 2016.
Hagar, Ray. "Smith receives rousing welcome back." Reno Gazette-Journal. April 9, 2015, p. A4:2.
Hoke, Janice. "One school greeted volunteers with open arms and a program." Reno Gazette Journal (Reno, Nevada), October 17, 1994, p. 3C:2.
"In Loving Memory: Debbie Smith." Reno Gazette Journal, (Reno, Nevada), February 21, 2018, Sec. Obituaries, p. D4:2.
McAndrew, Siobhan, "Hug High is renamed for Debbie Smith." Reno Gazette-Journal (Reno, Nevada), May 14, 2020, p2A.
Memorial to Debbie Smith, Find A Grave, Memorial ID 158548333
Richardson. Seth A., "State Sen. Smith, 60, dies." Reno Gazette-Journal. February 22, 2016, p, 1:1.
Rindels, Michelle. "Teacher tenure bills advance to Senate vote." Reno Gazette Journal (Reno, Nevada), May 21, 2011, p. 3:1.
Senator Debbie Smith, [n.d.]. In Facebook [Profile Page]. Retrieved June 3, 2018, http://www.facebook.com/profile.php?id=140126782673455
Smith, Debbie. "Assembly District 30, Jobs, schools vital parts in solution to economy." Reno Gazette Journal, Reno, Nevada, October 10, 2010, p.6D:1.
Smith, Debbie. "Legislation to make state's schools better." Reno Gazette Journal (Reno, Nevada), September 25, 2011, p. 5D: 1.
Smith, Greg. "Debbie Bilbrey Smith Information," June 28, 2018, personal email, Accessed June 6, 2018.
Warejcka, Mary. "New parent coordinator faces big job." Reno Gazette Journal (Reno, Nevada), August 20, 1993, p. 10A:2.