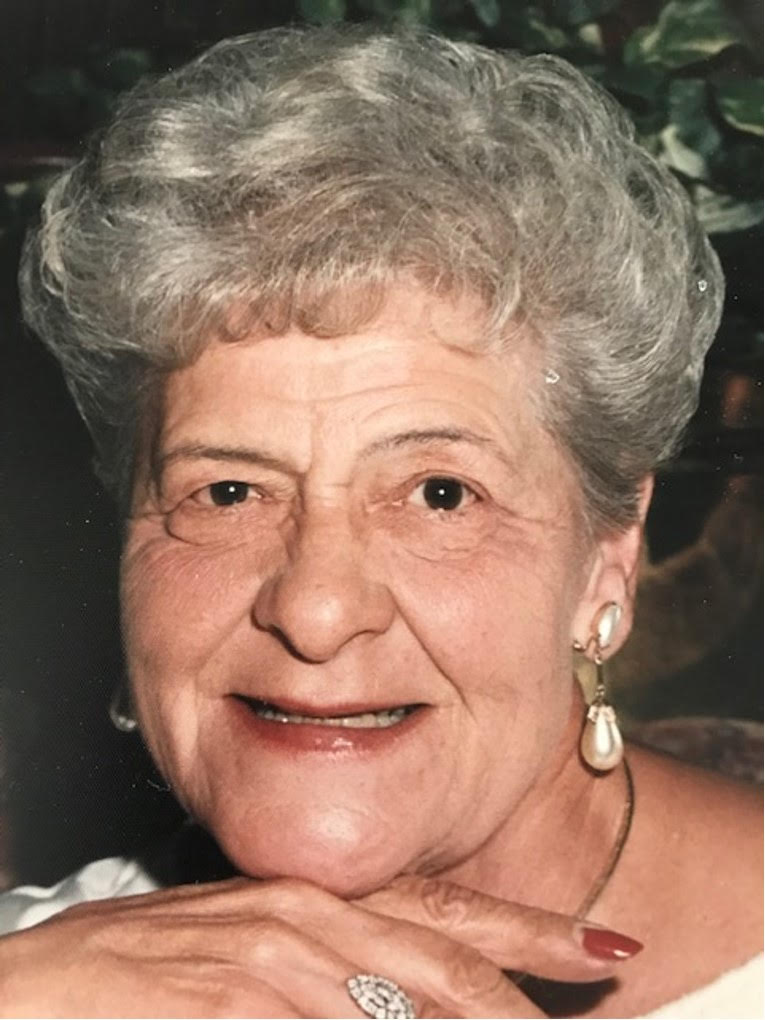 The information below has been compiled from a variety of sources. If the reader has access to information that can be documented and that will correct or add to this woman's biographical information, please contact the Nevada Women's History Project.
At A Glance:
Born: October 24, 1925, Graymont, Illinois
Died: May 25, 2020, Reno, Nev.
Maiden Name: Pampel
Race/Nationality/Ethnic Background: Caucasian
Married: Robert Foard, May 30, 1953
Child: Debi Bradley
Primary City and County of Residence and Work: Reno, Nevada
Major Fields of Work: Musician, teacher
Beloved music teacher chose Nevada for life's career, retirement
Donna, affectionately known as 'Bonnie' was born in Graymont, Illinois on October 24, 1925 to parents Lloyd H. Pampel and Lura-Belle (Law) Pampel. Music was an integral part of her life from an early age. Versatile in both voice and musical instrumentation, at 14 she was included in local programs as a lyric soprano soloist and at the age of 15, she was chosen to attend a band camp in Indiana concentrating on the trombone, an unusual choice for a female. Upon high school graduation, Bonnie received a four-year music scholarship at Illinois Wesleyan University where she majored in voice and trombone.
Upon graduation from Wesleyan, Bonnie went on concert tour for two years and returned to Graymont to teach high school English and music. It was there that she met fellow teacher Robert Foard and they were married May 30, 1953 in Graymont. Soon after, they moved to Reno, Nevada, where Bob was hired in August 1953 as a social studies teacher at Reno High School. Bonnie immediately immersed herself in the Reno music culture both as a soloist and as the director of the local Methodist junior choir.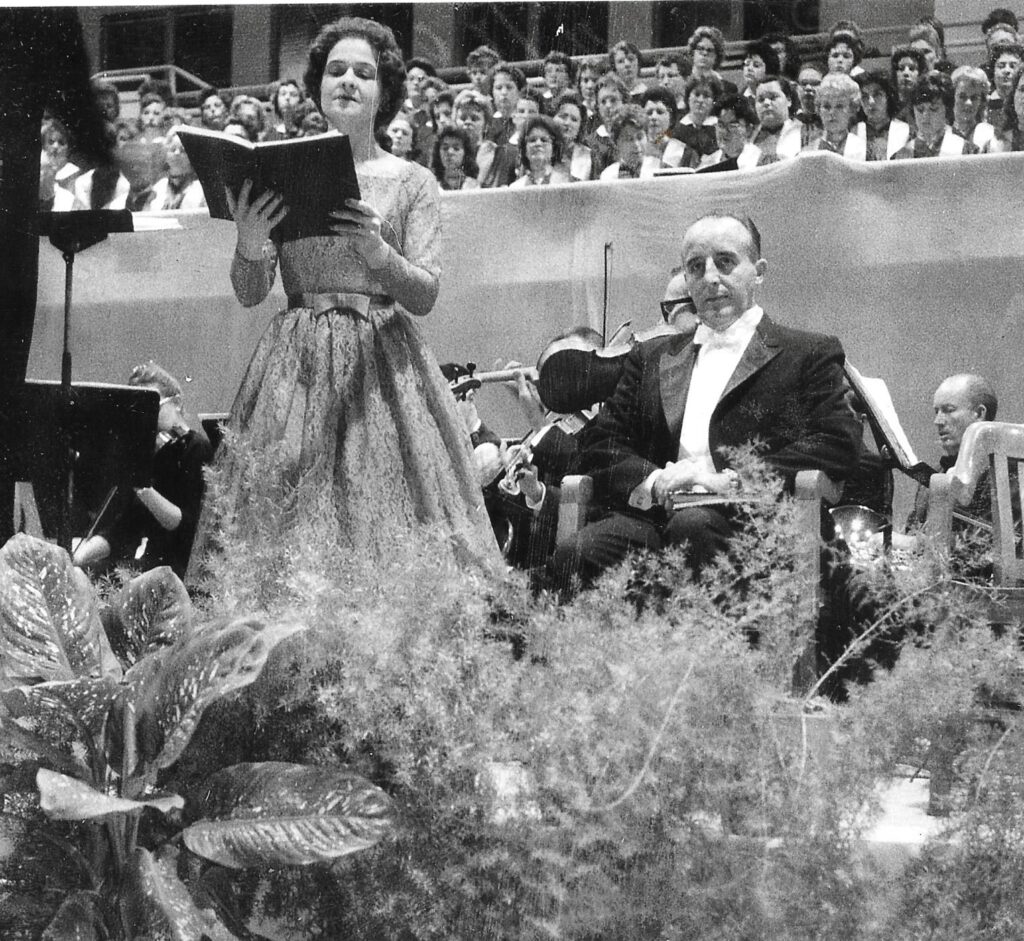 Daughter Debi was born in 1954 and Bonnie's life revolved around caring for her family and her music. She became a mainstay in the Reno music scene. She was a principal soloist in December 1957 and 1960 presentations of Handel's oratorio, "Messiah," by the University of Nevada and participated in that yearly event, as well as other University music programs, for years. Bonnie continued her trombone performances as a member in Reno Municipal Band and in the Reno Philharmonic orchestra. She also continued teaching piano and voice in her home and presenting vocal selections at many local organization functions.
June 1960 saw Bonnie receiving her master's degree in elementary education. She taught music in Washoe County elementary schools, ending her teaching career at Wooster High School as a teacher of music theory and Wooster chorus director. Both she and Bob, then principal of Wooster High School, retired at the end of the school year in 1980.
In retirement years, the couple traveled extensively. Bonnie was an avid golfer. She held leadership positions in the women's clubs she was affiliated with, and for many years acted as golf liaison to the Washoe County Parks and Recreation Board of Directors. Golf became an activity of passion.
Another major area in Bonnie's life was her commitment to Delta Kappa Alpha teaching sorority. Starting with Alpha Chapter in 1963, she left that chapter to become a founding member of Xi chapter in 1986. She held elected office in all positions at the local, state and national levels. In 2017 she proudly celebrated her 50-year membership in the organization, and she continued her love and service to the teaching profession up to the time of her passing in 2020.
When one thinks of Nevada, gaming usually is in tandem with the state's name. In retirement Bonnie, like many retirees, gambled for entertainment. Most Saturdays found her at Harrah's Hotel and Casino to partake in some poker and slot machine pleasure. As one of the casino's beloved older retired patrons, she was featured in a local newspaper with her friend Constance Burger under "Profile of Recreational Gamblers: Bonnie and Constance: Retirees-They Manage Their Money." As Bonnie was quoted on handling her gaming expenses, "it depends on my checking account. I never go over what is in my checking account."
Bonnie and Bob celebrated their golden anniversary in 2003 and Bob died in early 2005. Bonnie continued to lead an active life comforted by her extensive cadre of friends and the numerous activities she remained active in.
When Bonnie came to Reno in 1953, she came and remained in Nevada by choice. Her contributions to Reno's music community over the 60-plus years , the countless number of students influenced by her skillful and supportive instruction, her long years of service and contributions in the field of education, plus the many civic activities she supported, definitely qualifies her to be described with the coveted phrase, " a true Nevada woman."
Researched and written by Patti Bernard
More about Bonnie: see Bonnie's Legacy Page on the Nevada Legacy Website.