The information below has been compiled from a variety of sources. If the reader has access to information that can be documented and that will correct or add to this woman's biographical information, please contact the Nevada Women's History Project.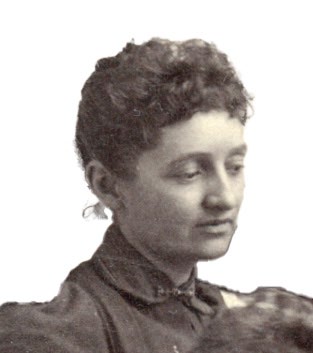 At a Glance:
Born: May 3, 1860. Fredericksburg, Douglas County, Nevada
Died: Feb. 16, 1935, Reno, Nev., buried in Masonic Memorial Gardens
Maiden Name: Emma Grace Gibbs
Race/nationality/ethnic background: Caucasian
Married: Fredrick Schadler, 1901
Primary city and county of residence and work: Reno, Washoe County
Major fields of work: Millinery shop
Other role identities: wife of prominent architect
Historic millinery shop owned by native Nevadan, longtime Reno resident
This biography is a slightly edited reprint of Brett Banks' article in the Historic Reno Preservation Society's FootPrints, Spring 2023. Used with permission of the HRPS.
The millinery shop opened by Emma Grace Gibbs in Reno in 1887 earned a statewide reputation for selling quality, affordable merchandise. She married a prominent architect, Fred Schadler, who built several important Reno homes and landmarks.
Emma Grace Gibbs was born in Fredericksburg, Douglas County, just outside of Gardnerville, Nevada on May 3, 1860, to mother Rosemund Barker Gibbs, and father Charles Franklin Gibbs (both born in New York). She was their youngest child and third daughter. Rosemund and Charles, a farmer, moved from Otsego County, New York to Carson Valley, Utah Territory and later to Fredericksburg.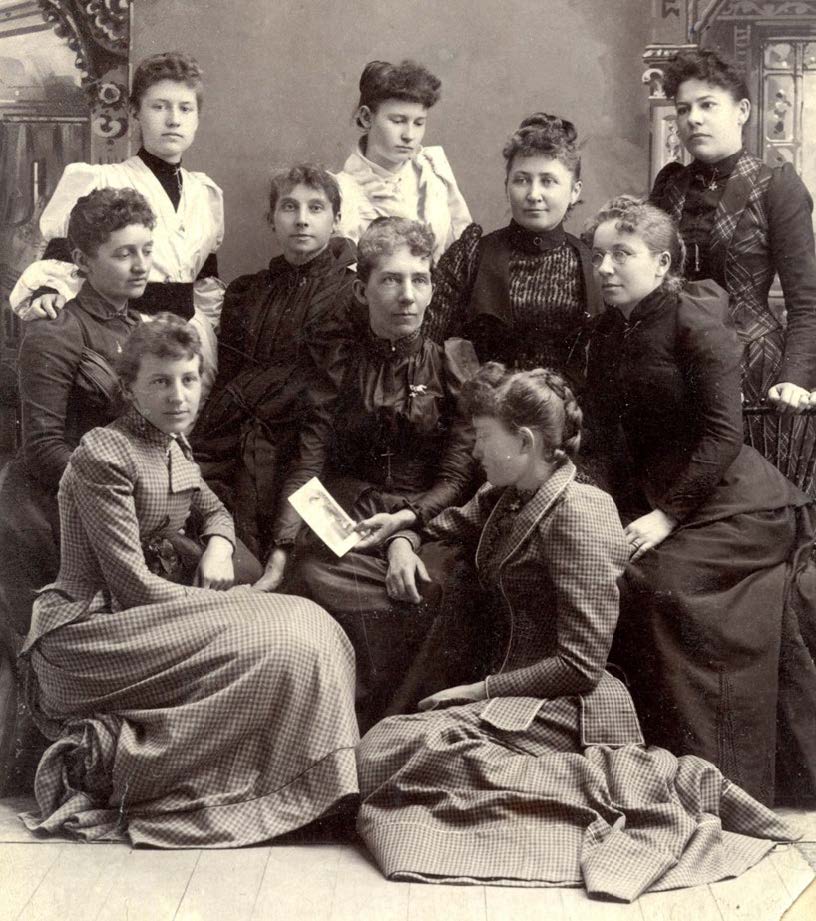 The Gibbs family relocated to Reno in 1870, to a home at 227 S. Virginia Street. Emma began her schooling, receiving many awards for her various arts through grade school and Reno High School. By 1875, Emma's father Charles had passed away, widowing her mother with three daughters (Frances, Marian, and Emma – they had a son in 1866 who died at birth). Rosemund was not able to manage everything on her own and had her brother, Don Barker, move from Mexico to come and stay with her and the children. Don quickly gained popularity as one of the area's best surveyors and civil engineers alongside friends like C.C. Powning and T.K. Stewart. After Don's passing in 1893, Emma and her mother moved to 211 Mill Street with Don's widow, Mary Frances Barker.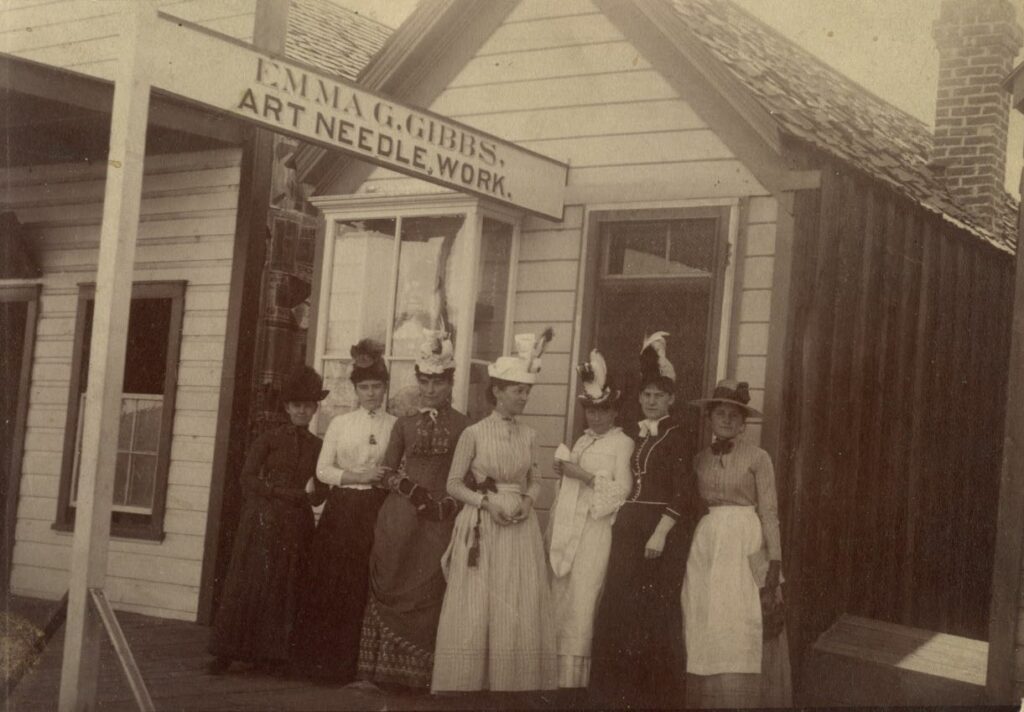 As with most young women of her era, Emma did not go to college. But she had plans that would take advantage of her skills. In 1887, she opened the "Emma G. Gibbs, Art Needle, Work" store at 204 S. Virginia Street. Her store was known across the state for importing, selling, and creating items from some of the finest textiles in the West. Newspaper advertisements show fine hats, buggy robes and more being sold at a rapid rate from her storeroom. Emma boasted the cheapest prices and the best quality, and even on occasion hosted companies like Singer to show their newest and finest machines (such as their new embroidery machine in 1892).
Emma lived with family her entire life, never having children of her own. Her beloved mother, Rosemund, died in Oakland, Calif. of a fractured femur on December 8, 1898. The funeral took place at the Mill Street home in Reno.
Emma had at some point become acquainted with Fred Schadler, who was born in Germany and moved to Reno in 1889 with his parents from Fort Bidwell, California to attend the University of Nevada. He later completed a course in architecture in San Francisco. After graduation, he began his impressive career as an architect. Fred and Emma were married on September 18, 1901, at her home by Reverend Samuel Unsworth of Trinity Episcopal.
Shortly after her marriage, Emma sold her business on Virginia Street to Mrs. M. F. Goodwin. Goodwin went on to rename the store "The Gibbs" in Emma's honor and it quickly relocated from Virginia Street to Commercial Row in the new storefronts at the Masonic Lodge.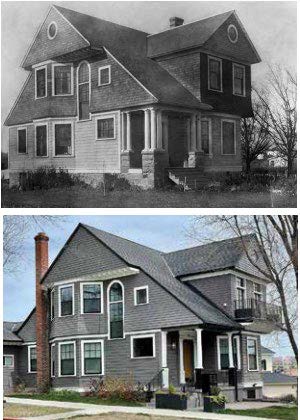 Emma lived a long and successful life, dying at home on February 16, 1935, at age 74, after a few days of illness. She had been the president of the Twentieth Century Club, a member of the Episcopal Church, as well as a prominent member of the local P.E.O. Sisterhood (the Philanthropic Educational Organization).
Fred Schadler passed away in November of that same year at 69, after suffering injuries in an automobile accident. Emma was the last surviving member of her family and, as it was not known where her mother and father were buried, Emma was laid to rest in the Schadler family plot in Masonic Memorial Gardens near Mountain View Cemetery alongside Fred's parents, where Fred would join them just a brief nine months later.
Among Fred Schadler's buildings are two Reno landmarks, the Trinity Episcopal Church, and the Twentieth Century Club in downtown Reno. He also designed many lovely, large residences that once occupied South Virginia and Mill Streets, now replaced by commercial businesses. In one fortunate save, the home of the Barkers and Fred and Emma on Mill Street was relocated to 151 W. Taylor Street sometime after the Schadler's' death. It still stands today and has been beautifully restored. Three of the five buildings highlighting the Schadler legacy are still standing. The latest loss, the Howell/Sinai house, occurred this April 2023, due to a planned Nevada Museum of Art expansion.
Researched and written by Brett Banks. Posted September 11, 2023
Sources of Information
Banks, Brett. "Early Reno Businesswoman, Emma Gibbs Schadler." Historic Reno Preservation Society Spring Footprints, 2023, pg.7.
"Death of Mrs. [Rosemund] Gibbs." Reno Evening Gazette. 12 Dec. 1898, p.1.
"Emma Gibbs Schadler." Ancestry® | Family Tree, Genealogy; Family History Records, www.ancestry.com/. Accessed 19 May 2023.
"F.M. Schadler Dies Today in Reno." Reno Evening Gazette, 06 Nov. 1935, p.12.
"Funeral Notice." Reno Evening Gazette, 13 Dec. 1898, p.1.
"Ladies and Lovers of Art." Reno Evening Gazette, 20 April 1892, p.3.
"Mrs. F. Schadler Dies Here Today." Reno Evening Gazette, 16 Feb. 1935, p.12.
Newspapers.com and Ancestry.com were used as primary sources for this story.
Schadler, Emma Gibbs. Nevada, U.S. Death Certificates, 1911-1965 for Emma Gibbs Schadler. Ancestry.com, accessed August 2023.
"The Gibbs. All the Latest Millinery to Be Found at This Popular Place." Reno Evening Gazette, 09 Sept. 1901, p.4.
"Will Marry." Reno Evening Gazette, 18 Sept. 1901, p.2.