The information below has been compiled from a variety of sources. If the reader has access to information that can be documented and that will correct or add to this woman's biographical information, please contact the Nevada Women's History Project.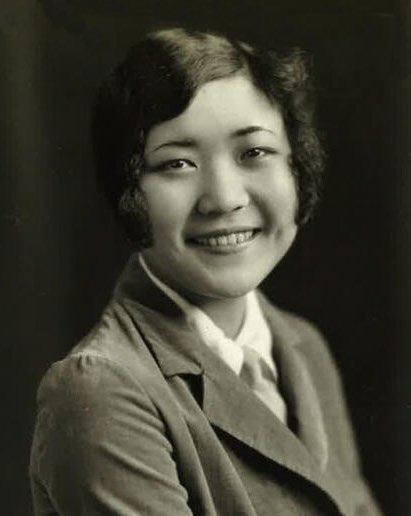 At A Glance
Born: October 13, 1911, Villanova, Pennsylvania
Died: December 31, 1963, Reno, Nevada
Maiden name: Hashimoto or Hashemoto, Adamson
Race: Japanese
Married: Henry L. Stephens, 1932-1959;
Basil Woon, 1961 until her death in 1963
Primary residence: Carson City
Biography
Carson City resident of Japanese descent chose her American identity
The life of Fuji Hashimoto Adamson Stephens Woon, a Nevada philanthropist, could be described as a Cinderella story, which is also a psychological experiment.
Born in Villanova, Pennsylvania in 1911, according to her death certificate. Fuji's parents were Japanese immigrants Motogoro and Mitsu Hashemoto. In some documents, the name is spelled Hashimoto. Motogoro was a gardener and Mitsu was a maid for a prominent Villanova, Pa., couple, William Baeder and Marietta Hale Adamson, an Amsterdam (NY) Evening Recorder story of Dec. 18, 1915, said. William was a millionaire glue manufacturer.
When Fuji was a baby, her parents consented to let Mrs. Adamson take charge of Fuji's upbringing, according to an Oct. 11, 1931, story in the Delmar VA Star newspaper of Wilmington Delaware. Because Fuji was American, but born of Japanese parents, Mrs. Adamson was curious about questions of environment versus heredity. Would Fuji live by the customs and culture of her ancestors or by those of the American culture in which she was raised?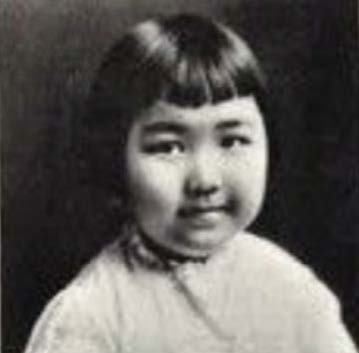 Within a few years, Fuji's birth parents would return to Japan, leaving the girl to be raised by the Adamson's. Mrs. Adamson's "experiment" soon found that Fuji was an All-American girl who eventually spoke several languages, but not Japanese, and who had no desire to visit her parent's homeland.
Her foster parents educated her at the Baldwin School, a private prep school in Bryn Mawr, Pa. She learned to speak and read French and German fluently.
Several years later, Mrs. Adamson died, and her husband adopted Fuji as his only child with the consent of her mother. He bequeathed the girl a $300,000 trust fund upon his death in 1931. When questioned by the VA Star reporter after her adoptive father's death, Fuji said she had no desire to go to Japan.
"I'm an American," she said. "I was born here, and I want to stay here."
Known to her friends as "Fudge," Fuji married Henry L. Stephens of Brooklyn, N.Y., in 1932 when she was 20 years old. Stephens was an engineering draftsman with an interest in new cars and machinery of all kinds. His family became involved in commerce and the arts during the Revolutionary War era, according to a Nevada State Journal story on Oct. 4, 1959.
The couple moved from the East Coast to Nevada in the late 1940s, settling first in Reno, then moving to Carson City. Their first Carson City home was on North Carson Street, but soon they moved on to a place at the mouth of Ash Fork Canyon. They also acquired a house in Virginia City that they remodeled, as they did with each home they lived in.
Stephens died in 1959. Two years later, Fuji married Basil Woon, a former Reno public relations man and journalist. It was his fourth marriage. Woon was born in England and came to Nevada In 1910 for the Jack Johnson-Jim Jeffries championship boxing match, a Reno Evening Gazette story of June 5, 1974, reported.
Woon worked as a newspaperman in Canada, Alaska, Texas, and other places before coming to Reno, where he eventually opened an advertising agency and did public relations work.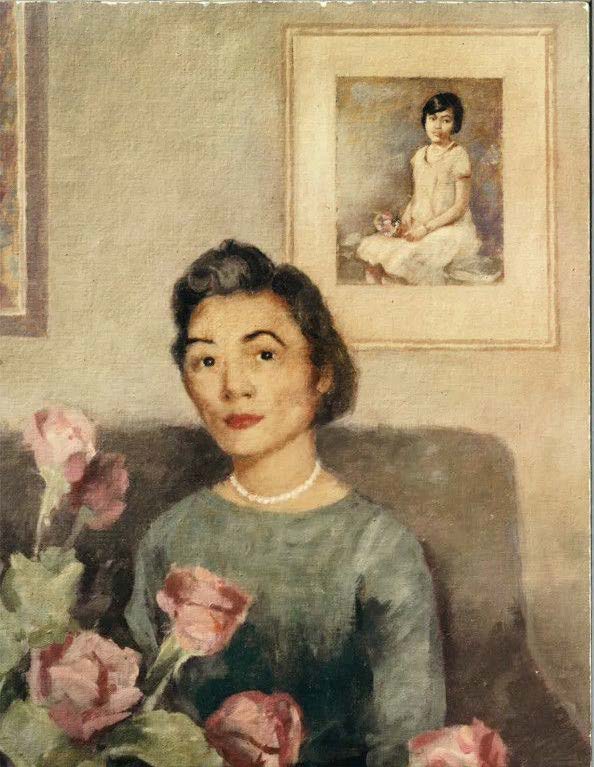 Fuji died on New Year's Eve, 1963. In her will, she left $20,000 to Ormsby County, now the city/county of Carson City, to be used for picnic grounds at the Ormsby County Recreational Center and other causes chosen by her husband and her executor. Woon said he hoped the picnic grounds could be named Fuji Park and dedicated to her memory. And so it was, according to the Around Carson website.
Other beneficiaries in her will included St. Peter's Episcopal Church, the Warren Fire Engine Company and the Little Theater in Reno. Fuji also endowed a Fuji Woon Scholarship in French at the University of Nevada, Reno.
Fuji Woon is buried in the Hazel Wood Cemetery in Colonia, New Jersey.
Researched by Patti Bernard and Ronni Hanniman. Written by Susan Mullen. Posted June 28, 2023
Sources of Information
"Amazing True Life Story of the Japanese Cinderella." Times Herald (Olean, New York), 21 October 1931, p. 8
Ancestry.com. Year: 1920; Census Place: Somers Point, Atlantic, New Jersey; Roll: T625_1016; Page: 4B; Enumeration District:51.
Ancestry.com. Year: 1930; Census Place: Radnor, Delaware, Pennsylvania; Page: 3B; Enumeration District: 0115, FHL microfilm: 2341766.
Author, newsman Woon dies at 80." Reno Evening Gazette (Reno, Nevada), 5 June 1974, p. 42.
"Fuji Adamson Become Bride at Elkton, Md." The Morning Call (Allentown, Pennsylvania, 9 June 1932, p1.
"Fuji Stephens Weds in France." Reno Evening Gazette (Reno, Nevada, 26 July 1961, p.10.
"Heiress Weds." Daily News (Huntingdon, Pennsylvania), 10 June 1932, P. A-5.
"Language student honors announced." Reno Evening Gazette (Reno, Nevada), 3 May 1974, p.20.
"Politically-hep Cast Sparks 'The Best Man' in Little Theater Hit." Nevada State Journal (Reno, Nevada), 3 October 1964. p. 4.
"Postscripts." Reno Evening Gazette (Reno, Nevada), 12 August 1961, p. 23.
"Ormsby County to Receive $20,000 from Estate of Mrs. Woon." Reno Evening Gazette (Reno, Nevada), 9 September 1964, p. 12.
"Timely Political Setting Marks Season's Opener at Reno Little Theater." Reno Evening Gazette (Reno, Nevada), 3 October 1964, p. 2.
"To Make an American Out of a Japanese Girl." Amsterdam Evening Recorder (Amsterdam, New York), 18 December 1915, p. 9.