The information below has been compiled from a variety of sources. If the reader has access to information that can be documented and that will correct or add to this woman's biographical information, please contact the Nevada Women's History Project.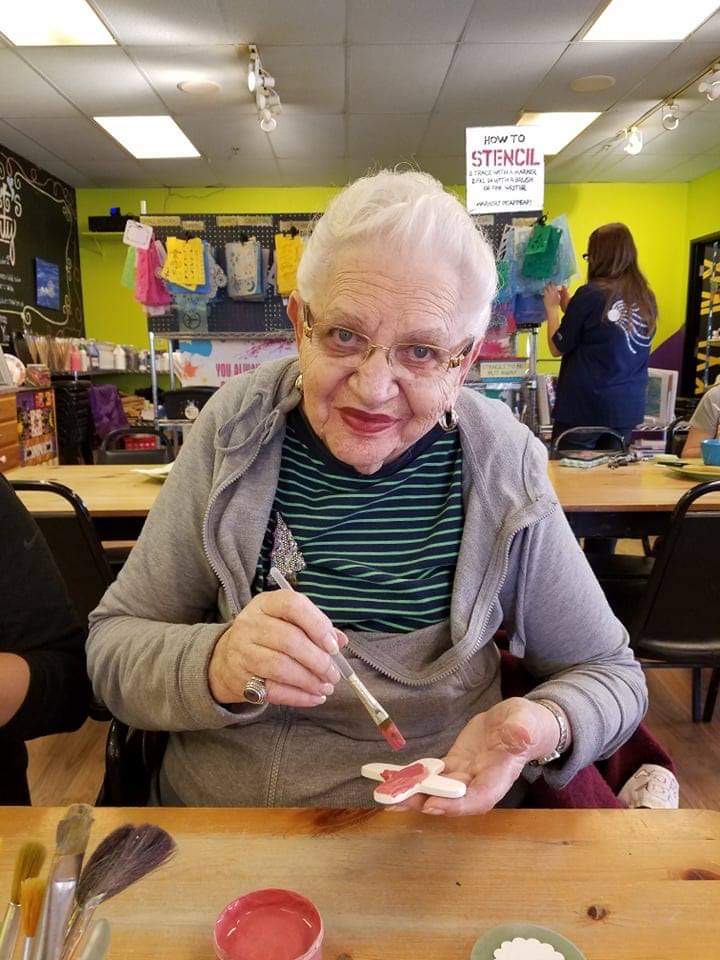 At a Glance:
Born: Feb. 11, 1927, Sparks, Nevada; interred at Mountain View Cemetery, Reno, Nev.
Died: Sept. 26, 2020, Sparks, Nevada
Maiden Name:  Casale
Race/Nationality/ethnic background: Italian
Married:  Casmir Stanley Stempeck 1948-1967;  Otto Booth 1975-1986
Children: Charles Stempeck, Madaline Stempeck Zanoni, John Stempeck, Helen Stempeck Jayme, Anthony "Tony" Stempeck and Marie Stempeck Rogers
Primary City and County of Work: Reno-Sparks, Nevada
Major Fields of Work: Restaurant Owner – Casale's Halfway Club
Other role identities: Daughter, wife, mother, family matriarch, local celebrity
Biography:
Reno-Sparks restaurant icon carried on 80-year family business
Inez Maria Casale was born on February 11, 1927 in Sparks, Nev., to Italian immigrants, Giovanni and Elvira Casale. She was the first-born child, followed five years later by brother Jerry. She was born at the Coney Island Dairy, currently the site of the Pony Express Lodge on Prater Street in Sparks, Nev. By the early 1930s, her parents owned and operated a small roadside fruit and ravioli stand just down the road on East Fourth Street, midway between the towns of Sparks and Reno. Through the years Casale's Market became Casale's Halfway Club and Restaurant and by 2020, it had been in business for over 80 years.
Inez learned English when she attended Orvis Ring Elementary School. From there she went to Northside elementary and ultimately ended up at Reno High School. While in junior high, Inez worked at the Majestic Theater as an usherette (young women who were employed to "usher" people to their seats prior to and during movies) during the hours her father John was holding down a second job as a janitor at the theater. She then attended Reno High School for a time but her experience at Reno High School wasn't a positive one. In November 2013, she told University of Nevada Oral History interviewer, Alicia Barber, PhD., "….and then I didn't like Reno High because they all had pearls and angora sweaters and I didn't have any, so I said I'm going to go to Sparks High." After discussion with her father, Inez transferred to Sparks High where many of her Italian girlfriends were already attending.
In 1943, John Casale died at age 58 and Inez began helping her mother with the business. In October 1944, Elvira Casale sold the market but by 1946, she had taken it back after the new owners weren't able to complete the purchase. In the interim, the new owners had added a small restaurant to the fruit stand business and Elvira with her two children, Inez and Jerry, added restaurateur to their list of ever-growing skills. When Inez was 19, she and her mother attended an open house at the Fallon Naval Base. It was there she met Casmir Stanley Stempeck, better known as "Steamboat" who was then to become her husband just months afterwards. They married in August 1946 and Inez left Sparks and moved to the Alameda Naval Base on San Francisco Bay, Calif., where Steamboat was stationed. After his tour of duty was completed, the Stempecks (with baby Charlie) returned to East Fourth Street and Casale's Halfway Club. Steamboat became the bartender and then co-owner (with brother-in-law, Jerry) and Inez ran the kitchen making raviolis and other Italian dishes with the assistance of her sister-in-law, Beverly Casale. It was a family business after all. Children John, Madaline, Anthony "Tony", Helen and Maria followed at regular intervals during the years 1952 through 1968, increasing the size of their family from three to eight. The restaurant was doing well.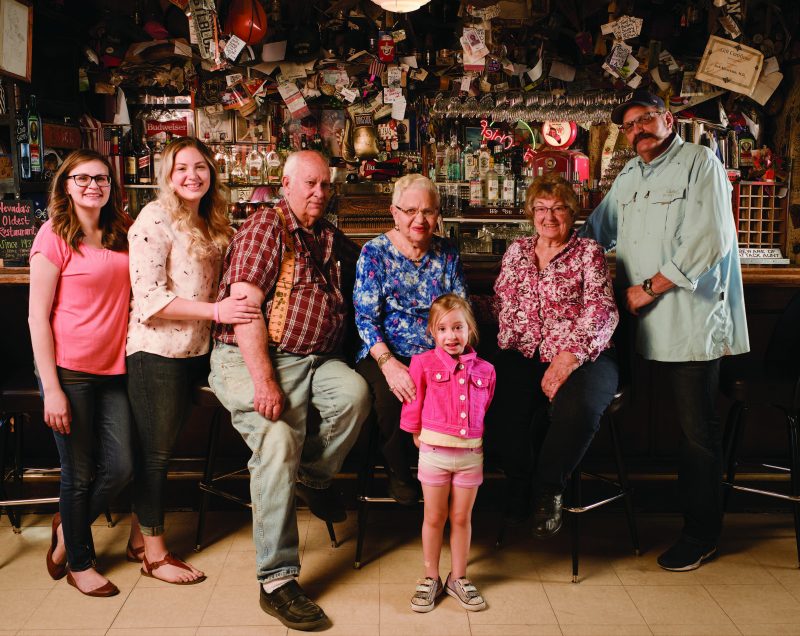 Steamboat became ill in the 1960s and passed away at the age of 46 in February of 1969.  Inez was left with six children, the youngest just 18 months old, and a restaurant to run. It appeared history was repeating itself as Inez's mother had been faced with the same dilemma at a young age although she had fewer children to raise. During Steamboat's "second hundred days" of hospitalization, amateur bartenders from around the area pitched into help Inez. Some of them included, Reno City Councilman Hank Swart, Harrah's Club vice-president Pat France, university students, a high school principal and a host of others. Casale's Halfway Club had become a local meeting place and its proprietors were on the way to becoming legends. Children and grandchildren helped their grandmother in the restaurant throughout the years. 
In 2013, Governor Brian Sandoval presented Inez Casale Stempeck with a "Lifetime Achievement Award." The restaurant had been recognized as the "oldest, continuously family-owned and operated restaurant in Reno, and possibly in the entire state." By 2020, the restaurant had been in business for over 80 years! Son Tony ran the bar and grandchildren covered the restaurant supervised by grandma "Mama" Inez. On October 4, 2019, the City of Reno proclaimed the day, "Casale Halfway House Day." The restaurant had somewhat of a cult following with customers ranging from long time Reno-Sparks families to individuals recently moved to the area. For Inez it was a far cry from the days she fretted about attending Reno High School because of looks and comments from "snooty" girls. Inez was a fixture and a local celebrity. She and her restaurant had been recognized both statewide and nationally. And then on September 27, 2020, Inez Maria Casale Stempeck passed away at age 93 ½. The restaurant was closed for three days and tributes to Inez were marked by a parade of horns honking as they passed by the beloved restaurant and media coverage. Her legacy, as posted on the Casale's Halfway Club Facebook page stated, "Our Mama Inez lived the most amazing life filled with family, friends, and the community that is our Halfway Cub. She was a living example of the "greatest generation" and we aspire to be just like her. Her legacy lives on through our family, the restaurant that she devoted her life to, and each person she touched along the way."
Inez Maria Casale Stempeck is interred in Mountain View Cemetery alongside her husband Casmir "Steamboat" Stempeck and son Anthony Stempeck who passed three weeks after his mother from complications of coronavirus.
Researched and written by Marcia Cuccaro