MARTHA JAMES CRAGUN COX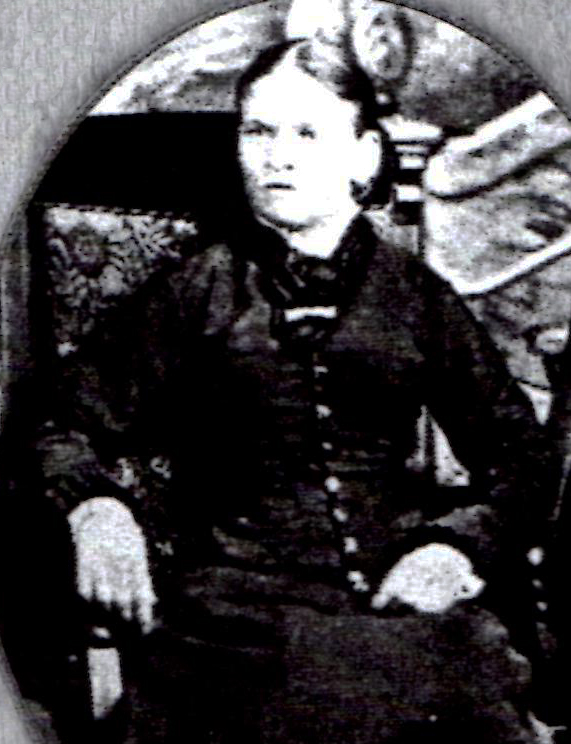 The information below has been compiled from a variety of sources. If the reader has access to information that can be documented and that will correct or add to this woman's biographical information, please contact the Nevada Women's History Project.
At A Glance: 
Born March 3, 1852, in Salt Lake County, Utah
Died: November 30, 1932, Salt Lake City, Utah
Maiden Name: Cragun
Race/nationality/ethnic background: Caucasian
Married: Isaiah Cox, November 1869
Children: eight children, four sons and four daughters
Primary city and county of residence and work: small towns in Utah and Nevada; Mexico; Salt Lake City, Utah
Major Fields of work: education
Other role identities: Mormon counselor, author
Biography
Long-time Mormon teacher felt called to the profession 
Martha Cragun Cox, mother of eight children, was the founder and first teacher of several schools in the southern Nevada region. As an active Mormon, she gave her time as a Temple worker and was a genealogist, scriptorian and counselor.
In her later years, she wrote Face Toward Zion, a two-volume autobiography about her life as a pioneer. She was also a talented weaver.
Martha was the daughter of James and Elenor Lane Cragun. Her father was from Fayette, Indiana, and her mother was one of the Lanes from Virginia. Martha's parents joined the Mormorn Church and made the trek across the United States as part of the Trail of Hope, the great Mormon overland migration to the West. They arrived in the Salt Lake Valley on October 22, 1849. Martha was born on March 3, 1852, in Mill Creek Ward in Salt Lake County in a little adobe cabin that stood on the banks of Mill Creek. As a little girl, she loved hearing stories about her family's adventures, and the stories became a source of inspiration and faith to her.
Martha loved to study but did not care for homemaking. Even before she was of school age, she went to school as a visitor with her older brothers and sisters and learned the whole alphabet in one day. Her parents allowed her to attend school from that time on. Martha decided to become a schoolteacher in 1868, when she was just 16 years old. She never wavered in her choice of career.
Martha was 18 and preparing for her teaching certificate when she married Isaiah Cox, son of Jehu and Sarah Pyle Cos, in November 1869. Despite her family's vehement objections, she prayed fervently and felt it was God's will that she enter into plural marriage. She felt the Lord's hand in this decision and that she must follow His directive. Martha knew Isaiah's other two wives, and she loved them and the Spirit of their home.
Martha had already been teaching in Utah when she was offered a position in the Muddy Valley area of Nevada. It was 1881, and she was notified that her examination would be held in Pioche, Nev., on August 6. Martha had just buried her baby Amy, but she knew that she had to have this position, which paid the lucrative sum of $50 per month. One of the older boys of the family, David, 17 years old, drove her from St. George, Utah, to Pioche, in a buckboard. It was a hard trip for her after the loss of her baby, and they arrived one day late for the examination. Dr. Alexander refused to allow her to take the test for teacher certification, but as she was leaving, a Mr. O'Doughtery said that if she could answer an oral interview, she would receive her certificate. She passed with flying colors and went home with her teaching certificate for Nevada, a new job, and a new future to look forward to on the Muddy. At the same time, her husband, "Mr. Cox" as she always referred to him, was called as first Bishop in the newly formed town of St. Joseph on the Muddy.
Once again, David took Martha on the four-day journey to the Muddy Valley School. It was late August, extremely still and hot, and one day the clouds grew dark and black and burst into a terrible rainstorm. So dreadful was the downpour that Martha recorded that "we experienced toads raining from the sky."
The day after her arrival, Martha went to the schoolhouse and found that it was not yet completed. Mr. McGuire, the leading trustee, greeting her and informed her that it would not be ready for three weeks. She told him that school need not wait a day. With such beautiful weather, she could begin class the next morning. The students would simply join her under the cottonwood trees by the side of the lovely stream. Desks and chairs were borrowed. Bonnets and hats were hung on trees, and her breadboard became a blackboard. On September 1, 1881, she registered nine pupils. Martha's duties extended beyond the classroom. She was also required to work in the fields and then help with the harvesting and canning. For this, she was given room and board in a small adobe cabin. Her days were extremely long and hard.
Martha's husband passed away in 1896 after fathering a total of 29 children. The next year, Martha Cox opened the first school in Mesquite, Nev. The school at first was only a 16' x 16' tent with a dirt floor and no windows, no heat, and a few log benches to sit on. In 1901, after the school was well established, Martha went on to teach in the Mexican colonies until 1905, when she returned to teach at Beaver Dam and Cave Spring. She taught in Richfield and Gunlock, Utah. She took pride in teaching many Native American children. Martha's teaching career ended in the early 1920s, and the remainder of her life focused on family, scriptural studies and Temple work.
In 1997 the Encampment Mall Monument at Dixie College in St. George included the name of Martha Cragun Cox among those honored.
Researched and written by Charlene Cox Cruze
Sources of information
Cox, Martha Cragun. " Face Toward Zion: Pioneer Reminiscences and Journal of Martha Cragon Cox." Frances N Bunker Family Organization, Isiah Cox Family Organization, 1985.
The Desert Echo, article, June 4, 1992, p7.
Hafner, Araell Lee.  100 Years on the Muddy, Springville, Utah: Art City, 1967.
Dondero, Harvey. History of Clark County School District  
Cox, Charlene Cruze. Personal Interviews. 
Anderson, Lavina Fielding. "A 'Salt of the Earth' Lady: Martha Cragun Cox," in Supporting Saints: Life Stories of Nineteenth-Century Mormons, ed. Donald Q. Cannon and David J. Whittaker (Provo, UT: Brigham Young University, Religious Studies Center, 1985), 101–32.
Martha Cragun Cox, Findagrave.com, accessed 12/14/2019