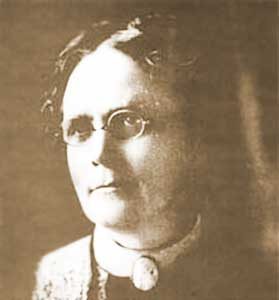 MILA TUPPER MAYNARD

The information below has been compiled from a variety of sources. If the reader has access to information that can be documented and that will correct or add to this woman's biographical information, please contact the Nevada Women's History Project.
At A Glance:
Born: January 26, 1864 in Brighton, Washington County, Iowa
Died: November 12, 1926
Maiden Name: Mila Tupper
Race/Nationality/Ethnic Background: Caucasian
Married: Rezin Maynard
Children: One daughter
Primary City and County of Residence and Work:
Reno, Washoe County
Major Fields of Work: Religion, Unitarian Minister.
Other Role Identities: Wife, Mother, Teacher, Organizer of Twentieth Century Club in Reno, Women's Suffrage Advocate, Writer.
Biography
Mila Tupper Maynard only lived in Reno for a few short years, but her impact and influence on the community was noteworthy. She was probably the first female minister in Nevada.
Mila Frances Tupper was born in Washington County, Iowa, in 1864, as the Civil War was growing to a close.
Mila's sister, Eliza Tupper Wilkes, who was 20 years her senior had been active in the organization of many new churches. Mila assisted Eliza with church business during summers in her college years. From this early experience, Mila developed her dream of becoming a minister. She became one of a group of women ministers who provided effective leadership to Unitarian and Universalist churches, largely in the Midwest.
At the time that Mila was interested in pursuing the ministry as a career, women were not admitted to professional seminaries, so several women considered building their own "ministers' training school." Although the school did not materialize, she was able to pursue her education and become a minister.
Mila was a graduate of both the state normal school in Whitewater, Wisconsin and Cornell University in 1889 with a Bachelor of Letters and a special diploma in philosophy. She was ordained as a Unitarian minister the same year that she graduated from Cornell. She then served as pastor of churches in La Porte, Indiana (1889-1891) and Grand Rapids, Michigan (1891-1892). During this time she received "small stipends" from the women's auxiliary of the Western Unitarian Conference to support her in a "part-time" pastorate. This group was also assisted by the head of the conference, Jenkin Lloyd Jones (the uncle of Frank Lloyd Wright) who believed in encouraging women to become ministers.
When Mila was the minister of the Unitarian Church in Grand Rapids, Michigan, she was called upon to counsel Rezin Maynard, who was a member of the board of trustees. He was said to have a drinking problem and marital difficulties. They formed a strong attraction, which led Mila Tupper to take a short leave to visit her older sister in Los Angeles. Following that visit, she then worked at Jane Addams' Hull House in Chicago, which administered programs to aid the poor. Within a few months, Rezin followed her to Chicago and they were married. Little is known about these events except that Rezin divorced his wife before going to Chicago and a deeply divided congregation was left in Grand Rapids. Anonymous letters followed the Maynards for several years and were printed in Salt Lake City and Denver papers.
In 1893 Mila also was a representative at the World's Congress of Representative Women which was held during the Columbian Exposition in Chicago.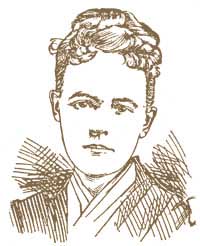 During the early years of her marriage and career, Mila Tupper Maynard's liberal ministry became identified with Christian socialism. With her husband, she served the Broadway Temple, a church founded by Christian Socialist Myron Reed.
The Maynards arrived in Reno in 1892. They may have come to Reno because another sister, Kate Tupper Galpin was one of the first faculty members at the University of Nevada after it moved from Elko to Reno in 1886. In the fall of 1893 the Rev. Mila and Rezin Maynard became co-pastors of the newly organized Reno Unitarian Church. At the time she was 29 and he was 41. By 1893 the couple began to offer a series of lectures and Mila also taught courses at the University of Nevada. She became a friend of Anne Martin and was influential in Anne's education as an independent and activist woman.
Both Maynards were active in other ministerial duties, in addition to preaching two sermons weekly. They both with their choir, visited (the then-Hospital for the Care of the Indigent Insane) regularly during their time in Reno.
A review of local Reno newspapers of the time chronicles Mrs. Maynard's achievements in providing lectures to the community on a variety of subjects as well as her appointments to committees and her social action efforts. In 1894 the Governor appointed her to attend the Congress of the National Prison Association. In the same year she was invited to present a paper on Social Reform at the Women's Congress at the Midwinter Fair.
In 1893 the Reno Evening Gazette reported that she delivered an address in the Assembly Hall at the University of Nevada on "Ideals as Moral Forces." Also reported was a lecture at Pipers Opera House on the labor question. "She has a fine voice and delivery, and presented her subject in marked style and manner." (1)
The Reno Evening Gazette reported on October 14, 1893, "The social science class met last evening at the rooms of Mr. and Mrs. Maynard and after listening to an interesting and instructive talk by Mrs. Maynard on the duty men owe their neighbors from a social point of view, Henry George's single tax theory was taken up and the evening very profitably spent in discussing the subject pro and con. Every man and woman in the town should join one or both of the classes." Topics that were discussed by the Maynards included "Rights of Property," "Rights of Women and Children," "Political Rights and Duties of the State" "State Supervision of Religion and Education," and "Treatment of Criminals."
Both ministers were leaders in the woman's suffrage movement, and Mila played a critical role in a temporary 1895 victory in the struggle. The 1894 election was a clean sweep in the Assembly and guaranteed that the 1895 legislature would support reforms of several kinds. One was women's suffrage, which had been an issue in the 1894 election. In the fall of 1894 Rezin published the first in a series of pieces on woman's suffrage in the Reno Evening Gazette. He wrote a passionate plea for the right of women to vote and predicted that allowing them to do so would bring about "a complete revolution in government, religion, and social life."
On February 11, 1895 Mila was given the highly unusual honor of addressing the Nevada State Assembly on the topic of woman's suffrage. She spoke for nearly an hour. Prominent political and other leaders of the state packed the Assembly chamber. Her appearance came at the request of H. H. Beck, a legislator who had led the ticket in Reno for Assembly candidates the previous fall. Beck was a member of the People's party.
Unfortunately, no newspaper printed Mila's address, but it was described by reporters as "eloquent"; that it "elicited a number of rounds of merited and appreciative applause." Her talk was followed by a vote against the woman's suffrage amendment, but later the resolution was revived and passed both houses. Unfortunately, the 1897 Legislature did not repeat the action, which was necessary before a proposal to amend the state constitution could be presented to the voters. Success for the women's suffrage movement was finally achieved in 1914.
Anne Martin wrote of Mila in her diary, "Although you know she is very learned and intelligent, she doesn't let you feel it overwhelmingly. She always meets you on your own ground – she can adapt her mind to yours so readily and always finds some truth or some good in whatever you say." Anne Martin also attended the Unitarian Church and wrote that she agreed with Mila's views on religion. Martin wrote that Mila's "belief in God is so beautiful and satisfying, and clears up so many doubts that I have always felt." Other religious leaders in the community heartily disapproved of Mrs. Maynard's lectures. Professor Cowgill, who taught English and History, saw the Maynards as a "heathenizing influence…as the all importance of Christianity in connection with Dante wasn't brought out." Anne Martin also recorded her approval of Mila's "absolute freedom of thought in thinking about God", particularly admiring her statement that "whenever we admire and seek for Truth we are worshipping and seeking God." (2)
Mila also was the chief organizer of the Twentieth Century Club of Reno, an important organization in the 1890's. Among its membership were many outstanding Reno women including Hannah Clapp, Elizabeth Babcock, Echo Loder and Mary S. Doten. The Twentieth Century Club is credited with helping to organize the first kindergarten in Reno and also for the establishment of the first public library and the Reno Little Theater.
The Maynards left Reno in 1895. It is speculated that the main reason for their departure was of Mila's support of Alice Hartley, who had shot her lover, Reno banker and legislator M.D. Foley, after she became pregnant and he abandoned her. Although Ms. Hartley was not a member of the congregation, Mila paid pastoral visits to the accused before and during her trial. Much of the public including some members of her congregation and other ministers, criticized her, apparently interpreting her behavior as condoning of the crime. Some members of the congregation felt that Mrs. Hartley was a "fallen woman" and could not be forgiven for murder. The minister of the Methodist Church in Reno, in a letter to the editor, referred to Mila when he wrote, "while any minister in Reno would be happy to speak with "her" (meaning the minister) about the issue, they would "refuse to be a party to anything that looked like sympathy with a criminal." (3)
After leaving Reno, the Maynards moved to Salt Lake where they served as ministers for the First Unitarian Church of Salt Lake City, which grew to 367 members, the largest in its history. Following their time in Salt Lake they moved to Denver, Colorado. Rezin preached at the People's Temple in Denver, and both contributed to Denver newspapers.
By 1907 they returned to Los Angeles where they lived for the rest of their lives. They were active in the Socialist party and the Women's Suffrage movement. She lectured continuously, rejoicing in the eventual victory in 1911of the suffrage movement. Her career shifted from the pastoral ministry to education.
She published a book on the poetry of Walt Whitman and an essay on Browning's poem, Saul, and is credited with organizing the Unity Church of Santa Monica.
In 1918 she left the Socialist Party to support the country's involvement in the World War. From then until her death in 1926, she devoted herself largely to teaching.
Researched and written by Nancy Oakley
References:
Nevada State Journal, October 15, 1893.
The Long Campaign, a biography of Anne Martin, by Anne Bail Howard, University of Nevada Press, 1985, p. 26.
Nevada State Journal, February 25, 1895.
Sources of Information:
Cynthia Grant Tucker, Prophetic Sisterhood: Liberal Women Ministers of the Frontier 1880-1930, Indiana University press, 1994.
Articles provided by Elmer and Mary Rusco, for Unitarian Universalist Fellowship of Northern Nevada.