Posted on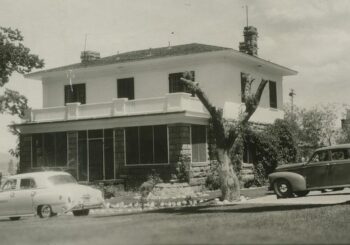 WHAT:
Luncheon and program
WHERE:
First United Methodist Church – Bonnie Reid Hall
200 N. Division St. – Carson City, Nev.
WHEN:
Friday, July 22, 2022
TIME:
11:30 a.m. -1:00 p.m. *Optional Prison Tour 1:30 p.m.
COST:
$35.00 member, $40.00 non-members
Patti Bernard an Marcia Bernard Cuccaro will talk about their time living at the NSP from 1951 to 1959 when their father was Prison Warden.
This event also has the opportunity of an optional tour of the Nevada State Prison immediately following the luncheon, to see firsthand where Marcia and Patti lived and tour the prison grounds. The prison was established in 1862, closed in 2012, and is now a state museum. Many buildings in Carson City are made with rock quarried at the prison. This tour is specific to Nevada Women's History participants who attend the luncheon.
*A $15.00 state museum fee will be collected at the prison for the optional tour.