Posted on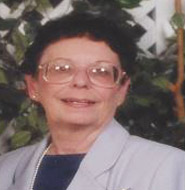 NWHP Women of Achievement – Honoree 1999
Carrie Townley Porter, state coordinator for the Nevada Women's History Project was nominated by the NWHP for the 1999 Woman of Achievement award. This is the first year that the NWHP gave this award.
Entertainer Lou Rawls and guest speaker, Ann Richards, former Governor of Texas, were part of the Women of Achievement awards luncheon held in Reno, May 12. Sponsored by the Nevada Women's Fund, the event honored women selected by businesses and organization for their outstanding contributions to their organizations and to the community. Former First Lady of Nevada, Sandy Miller, was honored by being inducted into the Nevada Women's Fund Hall of Fame.
From the NWHP News, Vol. 4, No. 3, August 1999, pg. 9.