Posted on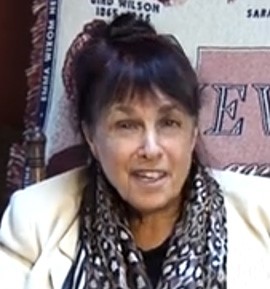 Shayne Del Cohen first came to Nevada as VISTA volunteer with the Inter-Tribal Council of Nevada. Her interest in community development caused her to go all over the world looking at such efforts but most of her professional life has been spent with various minority populations across the USA.
Shayne helped create the first tribally owned/controlled health center at the RSIC and worked with one of Wall Street's oldest i firms in concert with the Securities and Exchange Commission to pass policies allowing tribes to create investment programs not controlled by the Bureau of Indian Affairs.
She has also known for her collection and editing of a three-book series chronicling (900) Facts About the African American Experience in Northern Nevada from the 1840s to the present.
As the host of "We the People" (local tv) she filmed 600 hours of interviews with Nevada and visiting personalities, all available to the public through UNR Special Collections.
---
Shayne Del Cohen was interviewed on December 13, 2022, by the Nevada Women's History Project through a grant from the Ericson Family Trust Foundation