Posted on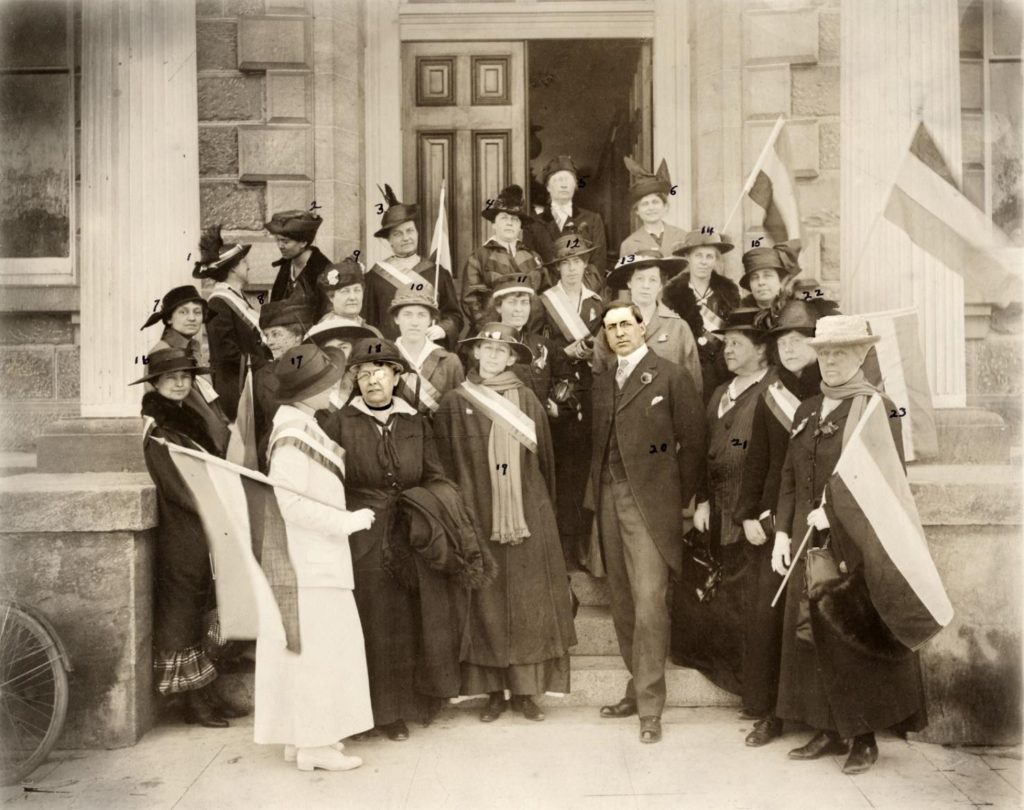 The Nevada Women's History project is asking for your help to identify these women and locate a photograph of the special V&T passenger car that they traveled in from Reno to Carson City. Is this information in old family scrapbooks?
On August 26, 2020 our nation will celebrate the centennial of the passage of the 19th Suffrage Amendment.
On February 7th of 1920, a group of women traveled by the Virginia & Truckee train from Reno to Carson City to witness the legislature approve the ratification of the 19th Amendment, and Governor Boyle sign, that resolution for Nevada.
The women nailed a large 40 foot banner to the side of that special V&T passenger car they rode in, with the slogan "SUFFRAGE SPECIAL" written on it.
This photograph was probably taken of many of the participants on the steps of the State Capitol with Governor Boyle shortly after the signing ceremony.
These club women belonged to such organizations as the Nevada Federation of Women's Clubs, Twentieth Century Club, WCTU (Woman's Christian Temperance Union), and the Leisure Hour Club.
If you recognize any of these women, or have any knowledge of family members that might have participated in the train ride or are in the photograph, we would appreciate you contacting: Patti Bernard, Nevada Women's History Project, Chair at awtuv@aol.com or NWHP@pyramid.net..