Posted on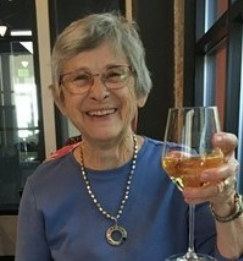 A long-time member of the Nevada Women's History  Project, Joyce Cox has lived in Washoe County on and off since 1974. Joyce has worked as a research librarian in California, Nevada, and Washington. Joyce retired as the Head of Reference at the Nevada State Library and Archives (NSLA). She served as treasurer of the Nevada Library Association from 1987-1988 and again in 1990.  
While at the NSLA, Joyce was active in the collection of information about Nevada's First Ladies. She and Patti Bernard worked on this project together for several years. Their dedication can be seen on the nevadawomen.org website at https://nevadawomen.org/research-center/first-ladies/.
She remained active in the research field, authoring three Nevada history books.
Washoe County (Images of America) 2011 
Sparks (Images of America) 2017 
The History of the Reno Chamber of Commerce: Behind the Arch: The Story of Reno Nevada's  Unique Chamber of Commerce and the Making of the Biggest Little City in the World. coming  in 2023 
After retirement Joyce volunteered as a Docent at the Nevada Historical Society.