Posted on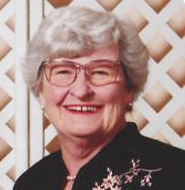 NWHP Women of Achievement – Honoree 2006
The 2006 NWHP honoree for Woman of Achievement at the annual Nevada Women's Fund event innoneman Reno is our past State and Northern Region Chair Kathleen Noneman. The luncheon was held on May 16th at the Reno Hilton. Mary Anne Convis was her escort.
Kathy was one of the founding members of the NWHP who started the organizational planning in November 1994, together with Jean Ford and 21 others. Kathy has taken several leadership roles over the years and continues to be an active member. Currently she serves as Past Chair of the Northern Region and is a member of the website committee.
She enjoys researching and writing about pioneer women attorneys and has published articles in NWHP publications and on its website. Congratulations Kathy for this well-deserved recognition.
From the NWHP News, Vol. 11, No. 3, August 2006, pg. 5.