Posted on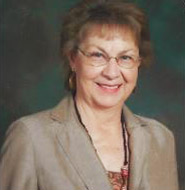 NWHP Women of Achievement – Honoree 2007
On June 6, 2007, our friend and one of the original founders of the Nevada Women's History Project will be honored as a Woman of Achievement at the Nevada Women's Fund Annual luncheon.sanders
Catharine (Kay) Sanders was chosen for her tireless efforts to promote the goals of the Nevada Women's History Project. Kay has worn many hats including State Coordinator, Vice-Chair of the Northern Region, Editor of the NWHP quarterly newsletter, Editor of the NWHP website biographies, co-chair of their first conference, and Communications Co-Chair for the Northern Region. She assisted in obtaining funding for the Jean Ford Research Center. Writing biographies of Nevada women as well as encouraging others to do the same is another of her contributions. Every issue of the wonderful NWHP newsletter is a blessing to our organization and a tribute to her many talents.
A generous and caring woman of conviction, Kay Sanders has received other honors for her political and community service contributions.
Kay, a native Renoite, graduated from the University of Nevada, Reno. She and her husband Neil have three sons, four grandsons and one granddaughter. Besides history, other interests include politics, exploring Nevada's beautiful wild areas, and leading hikes.
Alice Downer, Kay Sanders' mother is also a recipient of the Women of Achievement honor from a previous year.
From the NWHP News, Vol. 12, No. 2, May 2007, pg. 5.