Posted on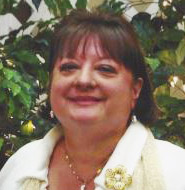 NWHP Women of Achievement – Honoree 2009
Lisa-Marie Lightfoot, our honoree at this year's Nevada Women's Fund 18th Annual Salute to Women of Achievement luncheon, was recognized for her volunteer work with several organizations. In addition to working full-time in a demanding job as administrator of the Washoe County School District volunteer program, she has extended her time and talent doing volunteer work for several non-profits, helping women and children achieve their goals. In 2008 Lisa-Marie received the International Reading lighfootAssociation Award for Literacy in recognition of her efforts in literacy promotion.
A member of the NWHP since 1998, Lisa-Marie has worn many hats. Last year she was elected to the position of 1st Vice-President of the State Committee. Due to the resignation of our State President Dianne Steel, Lisa-Marie has assumed that position until our next election. She is the webmaster for the NWHP web site and serves as co-chair of the Northern Region Communications Committee. Thus, she has fulfilled her promise to our founder Jean Ford to continue her support of our organization.
The luncheon's keynote speaker Carla Christofferson, lawyer and co-owner of a W.N.B.A. professional basketball team, the L.A. Sparks, gave an inspiring talk about her life growing up in the tiny town of Tolna, North Dakota, starting our as the youngest of five children in a single mother family, to eventually receiving her law degree from Yale Law School. Her experiences as an all-state basketball player and a cheerleader at her high school taught her important life lessons on how to work passionately to achieve her goals. Being a beauty queen – all the way to Miss North Dakota in the Miss America pageant – was a huge benefit, because of the college scholarships she won.
Enjoying the event at the NWHP table were Lisa-Marie's husband Bruce, Linda Wyckoff, Kay Sanders, Kathy Noneman, Marcia Cuccaro, Patti Bernard, Grace Davis, Barbara Finley, Mary Anne Convis, and Cynthia Pickett.
Congratulations, Lisa-Marie, on your wonderful contributions as an outstanding member and volunteer.
By Kay Sanders. From the NWHP News, Vol. 14, No. 3, 2008, pg. 3.