Posted on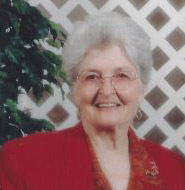 NWHP Women of Achievement – Honoree 2004
Mary Anne Convis, who is a NWHP co-chair of the Sarah Winnemucca Statue Project and Project Review Chair for the Northern Region, will be honored on May 11th at the Nevada Women's Fund Women of Achievement luncheon in Reno. She will be recognized for her outstanding work in the convisNevada Women's History Project, and in particular, her success in spearheading the fundraising for the statue. She worked closely with honorary chair, First Lady Dema Guinn, her co-chair Carrie Townley \Porter, numerous organizations, schools, communities, and individuals.
Mary Anne, who grew up in Texas, will be 75 years young this year. She attended the University of Texas in Austin, graduating with a degree in Early Childhood Education. In graduate school she became interested in women's history. She transferred that interest to the history of Nevada women when she moved to Carson City.
Mary Anne is the mother of six and grandmother of 13. She also is an accomplished watercolorist and still has time to volunteer for many organizations and charities whenever she and Chuck, her husband of 55 years, have lived.
Always a woman who likes a challenge, she has sold real estate and owned a rare and used bookstore with her husband. At the age of 65 she rewired a house and it passed inspection! Mary Anne Convis is truly a Woman of Achievement for this organization and for this community.
From the NWHP News, Vol. 9, No. 2, May 2004, pg. 6.